Job Description: Chief Executive Officer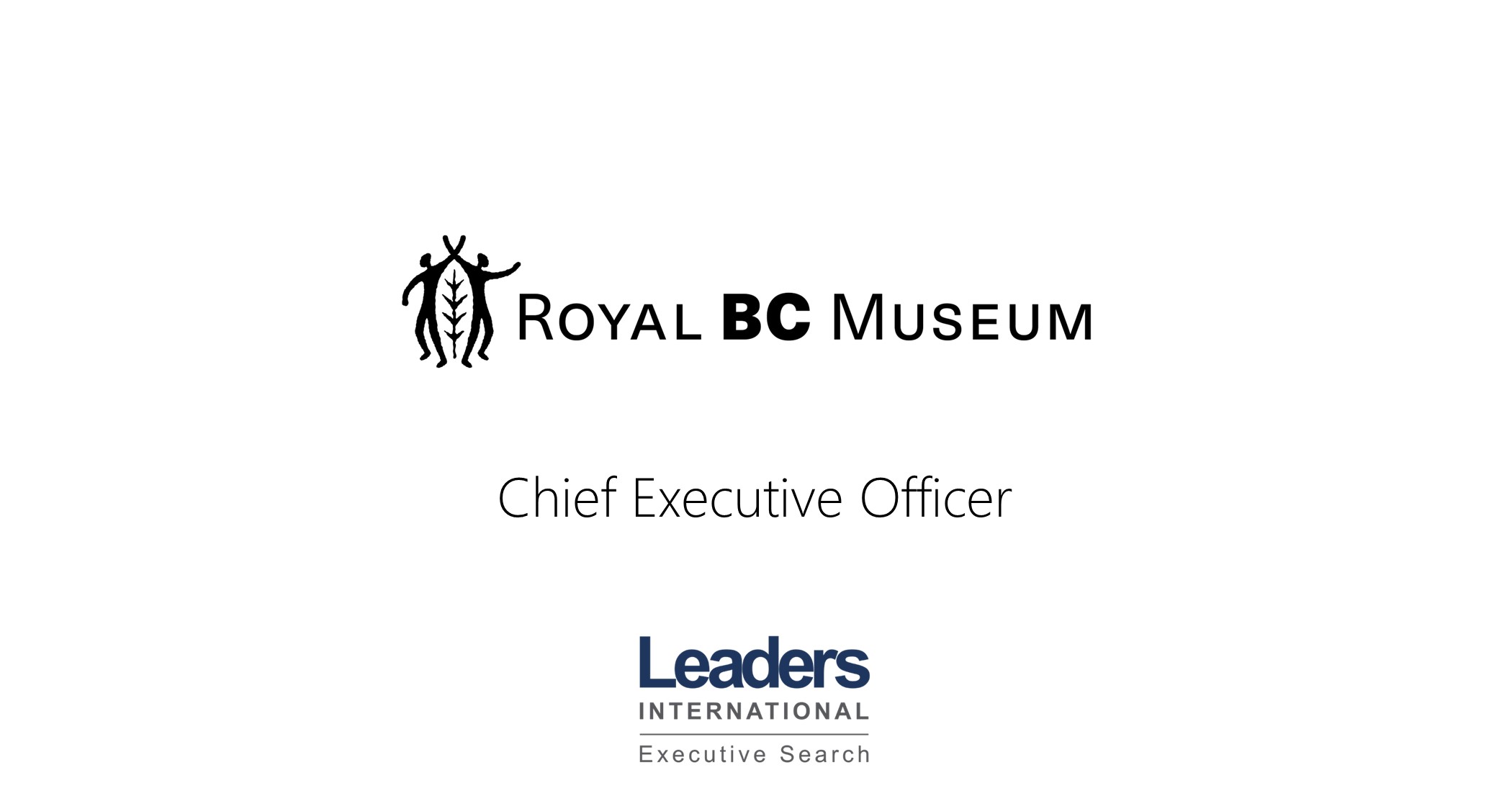 Company: Royal BC Museum
Location: Victoria ()
Job Category Management
Job Type: Full-Time
Salary $170,000-230,000 - Yearly
Apply Now
Chief Executive Officer
The Organization: Royal BC Museum
Situated in the traditional territories of the Lekwungen (Songhees and Xwsepsum Nations), the Royal BC Museum and Archives (Royal BC Museum) holds a special place in the hearts and minds of British Columbians, Canadians and international visitors alike.
Royal BC Museum's collections, research and presentations enable visitors to take in the stories of British Columbia in ways that enlighten, stimulate and inspire. By exploring British Columbia's complex social and environmental histories and geographies, Royal BC Museum advances new knowledge and understanding of the province and provides a dynamic forum for discussion and reflection.
To learn more, please visit Royal BC Museum's website. https://royalbcmuseum.bc.ca/
The Opportunity: Chief Executive Officer
With an unprecedented opportunity to reimagine, renew and rebuild this iconic organization, the Royal BC Museum Board of Directors is seeking a new CEO who will bring a steady hand to lead the organization through significant change and repatriation initiatives.
The ideal candidate will possess the following qualifications and experience:
Successful record as a respected and authentic people leader that inspires, catalyzes and nurtures talent at all levels within a culturally diverse and inclusive environment.
Proven track record of success working with, and supporting, a Board of Directors in an environment of leading-edge governance structures and practices.
Deep understanding of Indigenous history and culture within British Columbia and accompanying commitment to the goals and objectives set out in the UN Declaration on the Rights of Indigenous Peoples, the BC Declaration on the Rights of Indigenous Peoples Act and the Truth and Reconciliation Commission's Calls to Action
The complete opportunity profile can be viewed: Here https://leadersinternational.com/royal-bc-museum-chief-executive-officer/
Contact: Laurie Sterritt
Leaders International Executive Search
Phone: (778) 838-4569
Email: laurie@leadersinternational.com
Joy Beshie
Phone: (613) 296-2315
Email: joy@leadersinternational.com